Strawberry Jam
A downloadable game for Windows
Strawberry Jam is a top-down turn-based card game rpg, starring magical girls!

Join Strawberry Jam on her mission to save her team from becoming trapped in the Shadow Realm forever, and defeat their nemesis - Asmodeus the Demon Prince!

Made for Ludum Dare 45! Theme: Start with Nothing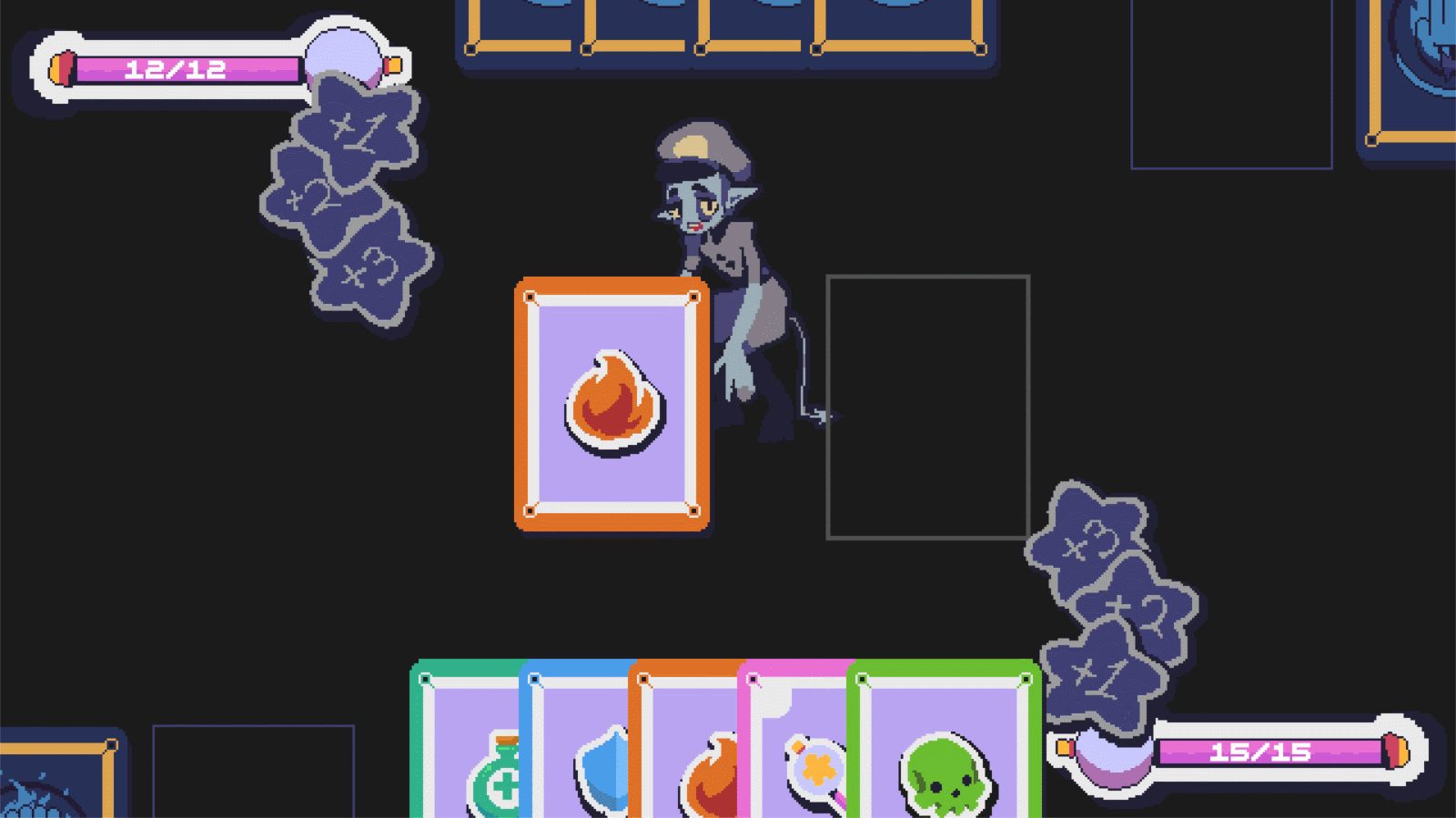 Under Construction
How to Play:

(Theoretically) Start with nothing and steal the cards you need to defeat Asmodeus (We weren't able to implement that far haha)
Collect new cards in each area to take advantage of new effects and strategies
Current Available Cards & Effects:
Steal: Takes the Enemy's currently played card
Attack: Does one damage and begins a combo (stage of combo indicated by stars)
Note: Combo is broken by any other card except Breaker
Charge: Doubles your next attack card.
Defend: Blocks all incoming damage.
Reflect: Reflects any incoming damage or status effect and applies to opponent.
Breaker: Keeps combo up when played against a shield.
Mulligan: Let's you redraw your hand up to the remaining amount of cards in your hand.
Burn: Applies burn status effect, forcing you or opponent to randomly discard one card from your hand each turn.
Poison: Applies Poison status effect, decreasing life by 1, 2, or 3 dmg depending on potency.
Magic: Increases potency of all status effects
Cure: Removes status effects

Note: This is a Ludum Dare prototype - we did have issues being able to open the game on some windows computers and there are several known crash inducing bugs. One happens when certain cards are played after inducing a status effect, and one happens after battling the first opponent in the leftmost map area.
Download
Click download now to get access to the following files: